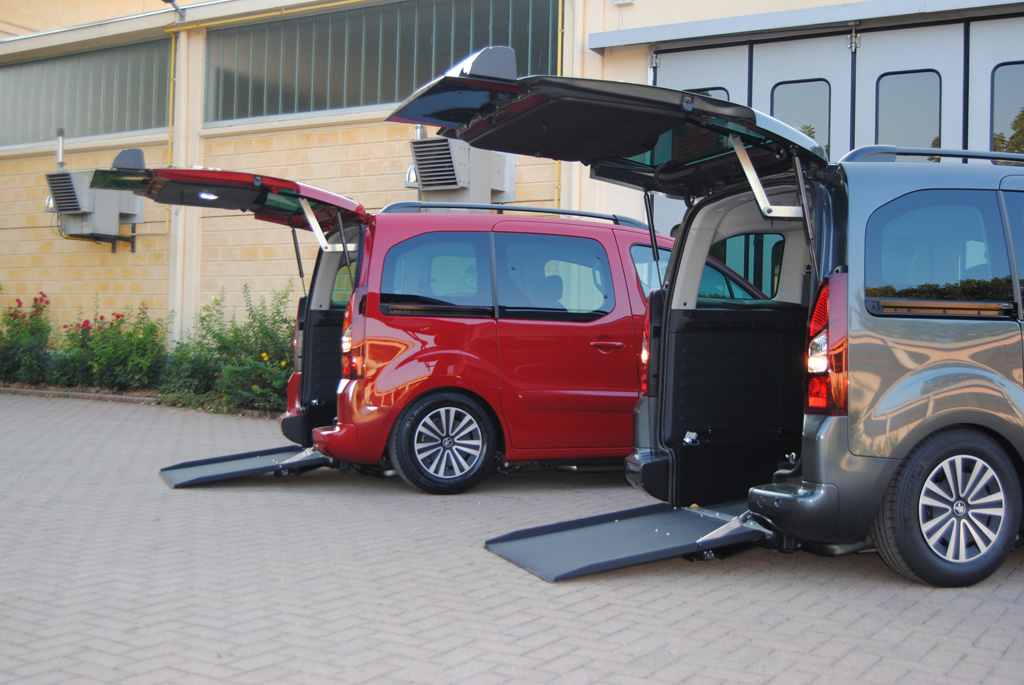 Up & Go solutions for Wheelchair Driving
TECHNICAL DATA SHEET | VIDEO | GALLERY | REQUEST INFO | SHARE


The "IMPULSE" line of adaptations and fittings on the Peugeot Partner Teepee (small-sized vehicle) allow users to position themselves in either the driver's seat or front passenger seat, and anchor it with an automatic restraint system.
The lowered floor with its non-slip/soundproof coating, extends the whole length of the vehicle, with a minimum rear width of 840 mm and a maximum width of 1360 mm at the front, an entry height of 1430 mm, and internal compartment height of 1490 mm.
The automatic opening of the rear tailgate and access ramp, while simultaneously lowering the rear suspensions, allows easy access to the spacious area inside, even with large powered wheelchairs.
With its folding, wall-mounted, second row seats the vehicle can transport up to 4 passengers, without giving up the space of a large boot.
The variety of driving devices which can be installed have been designed to match all the different needs, and ensure comfortable and safe driving.